At Bangchak, we value all employees as family. We are committed to doing the right things by conducting good corporate governance and being ready to develop human resources to gain knowledge with high quality training programs, to enhance the professionalism of the employees. We are ready for the culture of learning in a happy and modern atmosphere, in order to prepare great potential resources to develop our organization sustainably.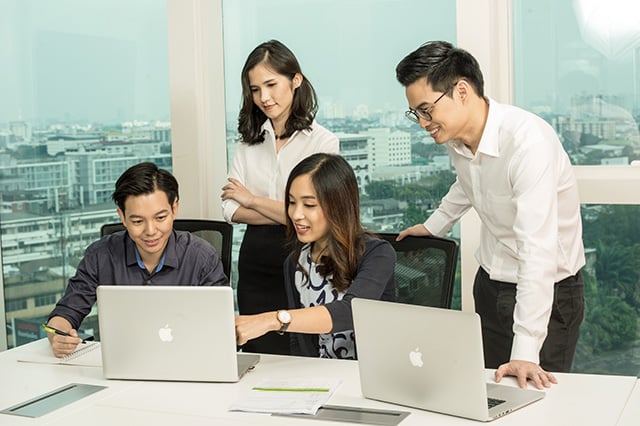 We pay great attention to the quality of life of employees with good welfare for encouragement to maintain the balance in working life, taking care of your health and live happily since the very first day and forward.
In order to move together in the same direction, we also cultivate
"Bangchak Family DNA"
, a well-rounded culture for employees, which emphasises in
"being a decent person, knowledgeable and helpful to others"
. We encourage our employees to engage in being helpful to the society and environment directly and indirectly to embrace a better and sustainable society and nation.